With the rising cost of commodities these days, this is a great addition to your food storage program, and an excellent hedge against future price increases.

#2.5 Can /16 oz, Extremely long shelf life!

note: Does NOT contain a BPA lining

Nitrogen flushed and vacuum sealed, this will last as long as the seal on the can remains intact - which will be for many, many years!

Ingredients; Enriched Bleached Wheat Flour (Bleached Wheat Flour, Niacin, Reduced Iron. Thiamin Mononitrate, Riboflavin, Folic Acid)

Allergen: Wheat

Quantity Discounts!


Single Can $5.23/each
Case of 12 $5.02/each ($60.23 Total)

For Quantity Discounts use the drop down box labeled "Quantity" and select the amount you wish to buy. Then when you add it to your pack you will see the total reduced price for that quantity.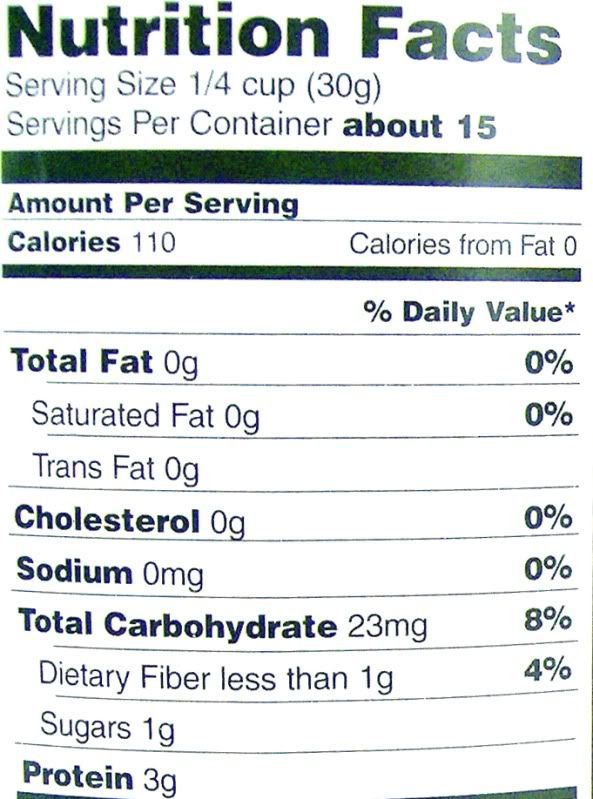 Note: Before shipping our canned items they are fully inspected to be sure they are free from dents. We Do Not Intentionally Ship Dented Cans. We have begun placing cardboard dividers between all of the cans to ensure that you receive them in good condition. Due to the rough handling during shipping it is nearly impossible for canned food items to arrive at your location without minor denting. Minor denting cannot be avoided and does not affect the self-life of your canned products. We cannot and will not replace any canned items that only have minor denting from shipping. You may be asked to provide photos of the damaged cans to verify the damage.





SHIPPING TIMES: Most, but not all orders leave our warehouse within 1-7 business days. Allow time from the day we ship for FedEx or the USPS to deliver it to you from Upstate NY. Please call for rush orders before 2:00 Eastern time. That means that some items, to some locations could take two weeks or more. Remember, we're a 50 year old family run business, so feel free to call us for a rush. We can get most of our items out the same day and use next day air and get it to you tomorrow, but you need to call before 2:00 Eastern time.

SHIPPING CHARGES: To determine your shipping charge, simply add the items that you want to buy into your pack/shopping cart and click on the Secure Checkout button to go to the next screen and all you will need to enter is your zip code, hit the apply button and you will get your shipping charges before you have to enter any more information.
WE CAN NOT SHIP CASES OF CANNED FOOD OUTSIDE OF THE LOWER 48.

Prices subject to change without notice. We are not liable for any typographical errors or errors in pricing.





Click Here for Size Chart

Click Here for Women's Sizing Chart
Reg. Price: $4.95
Sale Price: $4.28
Reg. Price: $17.59
Sale Price: $16.29
Reg. Price: $11.75
Sale Price: $10.39
Reg. Price: $11.75
Sale Price: $10.39