For many years, coffee aficionados have learned that for the freshest coffee you need to roast your own beans. Unfortunately that usually meant paying more per pound for coffee than you could get it at the local grocery store or having to buy 100 + pounds at a time and trying to figure out how to ship it affordably and store it for long term use.

note: Does NOT contain a BPA lining

Those wanting to store rich coffee for long term use have been frustrated with the lack of quality coffee available with a long shelf life, so we usually settle for a run of the mill brand name coffee, either ground or even instant.

Add lids to your order for easier storage after opening

But, we now have another solution:

Canned GREEN coffee beans!
Green Coffee beans have not been roasted yet, so you can roast them yourself when you are ready to enjoy them. Since the bean is not cracked yet, the shelf life is many years longer than roasted or ground coffee. Because these are canned with oxygen absorbers and food-grade desiccant packs, you can expect these to stay fresh for 20+ years.

Roasting them is as simple as putting them in a pan over heat (stove, solar oven, camp fire, gas grill, etc.) or putting them under heat (broiler, oven, etc.). One of the most popular methods of roasting coffee at home is as simple as using a hot air popcorn popper.





Packed with Oxygen Absorbers and Desiccant Packs to ensure that these stay moisture and oxygen free for many, many years. Extremely long shelf life!

19 oz of Beans per can

Compare that with what a pound of coffee sells for at the grocery store today...

100% US canned Costa Rican Coffee - not available in any retail store in the U.S..

One of Costa Rica's most distinguished coffees, Monte Crisol is grown in the country's West Central Valley. Costa Rica Monte Crisol coffee is known for its and its silky body. The brewed coffee also exhibits topnotes of blueberry and has a buttery aftertaste.

Like other fine Costa Rican Coffees, Monte Crisol has a clean, robust flavor and crisp . The coffee's fruity brightness is highlighted well by a brightness is highlighted well by a Medium-Dark Roast.. A little history on the Coffee Bean: The Costa Monte Crisol Green Coffee beans were produced in the West Valley region of Costa Rica. This blend consists of shade-grown Caturra and Catuai varieties that grow around 1300 meters, Monte Crisol is harvested between November and February, with the flowering taking place in March. The average rainfall is 1800mm per year and the temperature is approximately 23 degrees Celsius.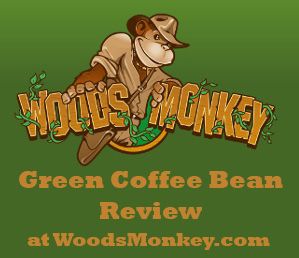 ROASTING TIPS:

With any roasting process, you will see the following: • After a few minutes, the green beans will turn a lighter yellowish color and emit a grassy aroma. • The beans will later start to steam as any water in them is released. • The steam will become fragrant. Soon after that, you will hear the "first crack." The cracking sound occurs as the real roasting starts to kick in. The sugars in the beans start to caramelize, more water is released, the structure of the bean breaks down and oils start to be released. • After the first crack, the beans are at the Cinnamon Roast. You can stop here if you like VERY lightly roasted coffee. The beans are dark brown, but not very oily. • The beans then begin to caramelize more, more oils appear, and the bean expands as the roast becomes dark. • Soon after, the "second crack" can be heard, and it will probably be louder than the first. Pieces (chaff) will be blow away from the bean. You may want to stop roasting at the first sign of the second crack unless you are going for a dark roast. • During the second crack, the sugars will burn and smoke will be more pungent. The dark beans will take on a very oily appearance. • As the beans become hotter and the sugars start to completely burn, you will have a very, very dark roast. If you bought your beans because of their country of origin, at this point, it's not going to matter where they came from. Your beans look like espresso. Smoke is a lot more prevalent. • If you go beyond this point, you are going for a French or Italian roast. Sugars and oils are almost burned off completely and you can expect a thinner coffee.

With the rising cost of food ingredients and spices these days, this will make a great addition to your food storage program, and an excellent hedge against future price increases.





SHIPPING TIMES: Most, but not all orders leave our warehouse within 3 business days, some orders may take longer. Allow time from the day we ship for FedEx, UPS or the USPS to deliver it to you from Upstate NY. Please call for rush orders before 2:00 Eastern time. That means that some items, to some locations could take two weeks or more. Remember, we're a 50 year old family run business, so feel free to call us for a rush. We can get most of our items out the same day and use next day air and get it to you tomorrow, but you need to call before 2:00 Eastern time.

SHIPPING CHARGES: To determine your shipping charge, simply add the items that you want to buy into your pack/shopping cart and click on the Secure Checkout button to go to the next screen and all you will need to enter is your zip code, hit the apply button and you will get your shipping charges before you have to enter any more information.
WE CAN NOT SHIP CASES OF CANNED FOOD OUTSIDE OF THE LOWER 48.

Prices subject to change without notice. We are not liable for any typographical errors or errors in pricing.





Click Here for Size Chart

Click Here for Women's Sizing Chart