Yoders Fully Cooked Canned Bacon is 100% US bacon
Yoder's fully cooked bacon is a great value, in one can you are getting the equivalent of 3 packages of the leading brand of bacon.

| | Price per pound before cooking | Preparation | Shelf life (unopened) |
| --- | --- | --- | --- |
| Yoder's | (Yoder's starts with 2 3/4 to 3 pounds) $5.55-$6.05 | Ready to eat | 10+ years |
| Leading brand A | $6.99 | Must be cooked | 1-2 weeks refrigerated |
| Leading brand B | $7.99 | Must be cooked | 1-2 weeks refrigerated |


More than two years went into the development of this bacon, and we're proud to be able to bring this back to you after improving on a what was a very successful brand of canned bacon made years ago by Celebrity Foods (registered Trademark, all rights reserved).

Each can of Yoders Fully Cooked Canned Bacon has 40 to 50 slices of fully cooked and drained bacon. Between 2-3/4 and 3-1/4 pounds of raw bacon go into each can. Each can is the highest quality fresh #1 bacon slices. Cured to their specifications, cooked and then hand wrapped, rolled and packed in the U.S.

note: Does NOT contain a BPA lining

Yoders Fully Cooked Canned Bacon is cooked down for you prior to canning, so you won't pay for all of the natural shrinkage that occurs whenever you cook bacon. All of the fat and liquid is carefully drained off and can it fresh so it will taste as good out of the can as it would right out of the refrigerator.

With a shelf life in excess of 10 years, Yoders Fully Cooked Canned Bacon makes a perfect addition to your food storage program and it is great for every day use. Take some with you when you go camping, hiking or hunting - keep a case in the boat, RV, cabin or anywhere that you may need to prepare a meal but don't have refrigeration!

NOTE: Minor denting that will not affect shelf life may occur with some cans during transit no matter how well we pack them. Please let us know if any of your canned foods have dents that will affect the shelf life and you won't be refrigerating soon as we may need to make a UPS claim.

Ingredients; Pork, Water, Salt, Sugar, Smoke Flavoring, Sodium Phosphates, Sodium Erythorbate, Sodium Nitrite

Supplier's Note On Shelf Life

Canned long shelf life food has a shelf life of at least two years from the date of processing. Canned food retains its safety and nutritional value well beyond two years, but it may have some variation in quality, such as a change of color and texture. Canning is a high-heat process that renders the food commercially sterile. Food safety is not an issue in products kept on the shelf or in the pantry for long periods of time. In fact, canned long shelf life food has an almost indefinite shelf life at moderate temperatures (75 F and below). Canned food as old as 100 years has been found in sunken ships and it is still microbiologically safe! We don't recommend keeping canned food for 100 years, but if the can is intact, not dented or bulging, it is edible.

Yoders is a family business which has spanned 4 generations and with over 100 years of history.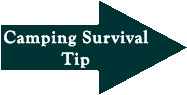 Canned food labels have tendency to peel off over time, especially if they are kept for years in your basement. In order to prevent this, put a coat of shellac over the label as soon as you get them. This way, you will always know what's in the can years later.

There is no expiration date on any of the Yoder's cans because we go through the expense of doing an accelerated shelf life study on all of the products we develop. If you can prove that the shelf life is equal or great to 5 years, the USDA and FDA doesn't require a "Best By" or "Expiration" date.

However, they do require a date of manufacture be on the can. In the case of all the Yoder's Products we stamp the date on the bottom of the can in a Julian format. You will notice that there are two lines of numbers and letters on the bottom lid – the first one is the date. The letter you usually see is the line it was produced on, and the next 4 digits is the date. Of the 4 numbers, the first one represents the year and the next 3 numbers are the day of the year (out of 365 days).

For example, if you see something like B8336, B would be the production line the rice was assembled on (more for our tracking purposes as required by the USDA), 8 would be for 2008 and 336 would be for the 336th day of the year – or translated using the below "Day of the Year" calendar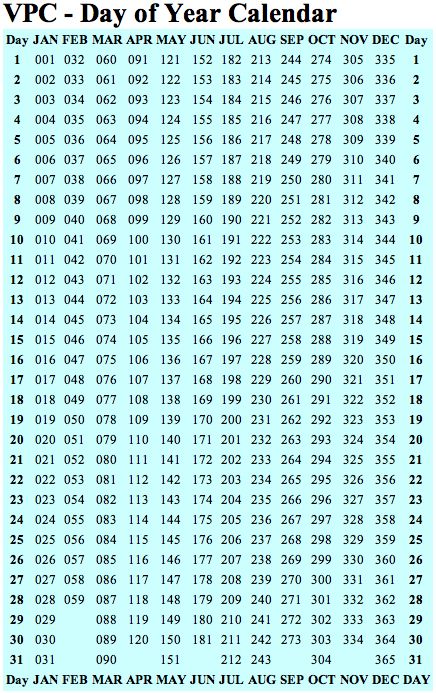 Food cannot be shipped outside the USA.



NEW RECIPES

Recently Lisa made some very tasty food with our canned meats and canned broths and brought it in for all of us to share. Please see below a couple great recipes that had us all asking for seconds. Maybe it's too much (or maybe not), but I would even add our canned bacon to both recipes too. Plus we also sell the big cans of spices as well as smaller spice selections such as these.

Tom Sciacca
President
JHL Supply / CampingSurvival.com

Stuffing

2 Boxes Fav. Stuffing
1 can Yoders Chicken Chunks
1 can Yoders Turkey Chunks
1 can Yoders Pork Chunks
Keystone Chicken Broth ( App. Amount for both boxes)

Bring Keystone Broth and app. amount of butter to a boil. Add stuffing and all meats. Mix together. Let sit for 5 minutes.

This was awesome!

Chicken Salad

1 Can Yoders Chicken Chunks
1 Onion
Mayo or Miracle Whip

Mix all together, makes a really good sandwich! Serve with Chips and Deviled Eggs!





Great Add On Idea - A G.I P-38 Can Opener


The G.I P-38 Can Opener became popular with the troops during World War II and are still popular today. People love keeping them handy in their homes, backpacks, or keychains because they make such small, handy survival tools.

Measuring at a mere 1.5" long, dimensions: 1.5" x 5/8" (inches) with a tip which extends .5", these can openers are a great deal at a small price. You may want to even consider stocking up and taping one to each of your emergency canned food items you have in storage. This way, no matter what you'll always have means to open those emergency cans!

Click here to take a look and stock up on some yourself!


SHIPPING TIMES: Most, but not all orders leave our warehouse within 3 business days, some orders may take longer. Allow time from the day we ship for FedEx, UPS or the USPS to deliver it to you from Upstate NY. Please call for rush orders before 2:00 Eastern time. That means that some items, to some locations could take two weeks or more. Remember, we're a 50 year old family run business, so feel free to call us for a rush. We can get most of our items out the same day and use next day air and get it to you tomorrow, but you need to call before 2:00 Eastern time.

SHIPPING CHARGES: To determine your shipping charge, simply add the items that you want to buy into your pack/shopping cart and click on the Secure Checkout button to go to the next screen and all you will need to enter is your zip code, hit the apply button and you will get your shipping charges before you have to enter any more information.
WE CAN NOT SHIP CASES OF CANNED FOOD OUTSIDE OF THE LOWER 48.

Prices subject to change without notice. We are not liable for any typographical errors or errors in pricing.
Click Here for Size Chart
Click Here for Women's Sizing Chart