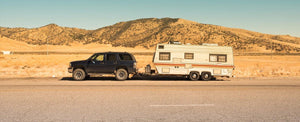 Holiday Travel Tips
While recommendations are that we don't travel this holiday season, the chance of that happening is slim. We want to go see family we haven't seen now in months or have already made plans and cannot change them at this point.
We'd like to give you some recommendations for traveling this holiday season, not only focusing on the risk of COVID, but also from those that take advantage of travelers like yourself.
Before you even board the plane or get into the car, make sure you aren't sick. If you are, then get tested before you go to another place to spread this illness. It is also important not to travel if you've been in contact with anyone that has tested positive for COVID in the past 2 weeks.
Make sure everyone you put into your car to travel with you is not sick, or if they have been around someone that has tested positive for COVID in the past 2 weeks.
Before You Travel:
Consider the following:
Is COVID-19 spreading at your destination?
The more cases at your destination, the more likely you are to get infected during travel and spread the virus to others when you return.
Do you live with someone who might be at increased risk for severe illness from COVID-19?
If you get infected while traveling, you can spread the virus to loved ones when you return, even if you don't have symptoms.
Are you at increased risk for severe illness from COVID-19?
Anyone can get very ill from the virus that causes COVID-19, but older adults and people of any age with certain underlying medical conditions are at increased risk for severe illnessfrom COVID-19.
Does your destination have requirements or restrictions for travelers?
Some state, local, and territorial governments have requirements, such as requiring people to wear masks and requiring those who recently traveled to stay home for up to 14 days. Check state, territorial,tribal and local public health websites for information before you travel. If you are traveling internationally, check the destination's Office of Foreign Affairs or Ministry of Health or the US Department of State, Bureau of Consular Affairs, Country Information for details about entry requirements and restrictions for arriving travelers, such as mandatory testing or quarantine.
If You Travel:
During your trip, the CDC recommends you take the following steps to protect yourself and others from COVID-19:
Travel Safety Tips:
The following tips are for any travel regardless of whether or not there are COVID related restrictions in place.
Do your research ahead of time
Get to know your destination in depth before you arrive. (See above for links where to find out COVID restrictions and checkpoints ahead of time) Read traveler reviews and consult with locals for information about the safest neighborhoods, places to stay and incidences of crime. Check the State Department's website for country updates and enroll in the Smart Traveler Enrollment Program (STEP).
Another important travel security precaution is to know whom to call in an emergency. Get the contact information for the nearest embassy or consulate, police station, and other local emergency departments.
Don't draw attention
People who look like they're from out of town are especially vulnerable to crime, so try to blend in as much as you can. Choose inconspicuous clothing that won't attract attention. Be discreet when looking at maps and approach people carefully if you need to ask for directions. Also, consider investing in protective clothing and gear that will make it more difficult for pickpockets to steal money and other personal items.
Make copies of important documents
You never know when you might need a copy of your passport, driver's license or another form of identification. Scan these documents to save online and print out several hard copies. That way, you won't be scrambling to find proper documentation if you need to get home.
Keep your friends and family updated
No matter whether you're going, on an overnight jaunt or a month-long international journey, it's always a good idea to let friends or family back home know. Before you leave, send a copy of your itinerary to a few trusted people who can keep tabs on your whereabouts. Check in regularly with your contacts so they know you're where you're supposed to be.
Be wary of public Wi-Fi
Don't let the convenience of Internet access cloud your judgment. When you use public Wi-Fi, hackers looking to steal valuable information can access your data including credit card or Social Security numbers. If you do need wireless Internet service, set up a virtual private network (VPN) that will allow you to access the Internet securely while traveling.
Consider staying in a hotel room rather than with family.
If you are going to visit family it is most likely that you plan to stay with them, however, studies show that people are only cautious about following COVID recommendations for the first couple of hours of a visit. Staying in separate accommodations is one recommended way to control the amount of exposure.
Double check all reservations 24-48 hours before departure
Given the constant state of flux when it comes to COVID restrictions it is important that you confirm any reservations you made before your departure regardless of the type of transportation you are using. This includes, flights, hotel, car and event or restaurant reservations. Make sure to give yourself plenty of time to find alternates if any of these should be unable to accommodate your prior reservation.
Safeguard your hotel room
Even if your hotel has strong security measures in place, there are steps you can take to make your room safer. Lock and dead-bolt the door and keep your windows shut. You can buy a jammer, which is a portable device that slips under the door for another layer of protection.
Try to give the impression that you're in your room even when you're away, such as placing the Do Not Disturb sign on the outside of your door and keeping the blinds or windows closed.
Don't let any strangers into your room, even if they say they work for the hotel. You can always call the front desk to check whether someone was ordered by hotel staff to come to your room.
Be aware of your surroundings
Don't let your guard down to snap the perfect picture for your social media platforms. Keep an eye on your personal belongings at all times and use good judgment when talking to strangers. A big part of the joy of traveling is the opportunities it affords to meet new people and learn about their cultures. But if someone near you is acting suspiciously, or if you feel uncomfortable, leave the area immediately.
Be aware that while masks may help prevent the spread of illness, they also afford criminals a great way to hide in plain sight since they block facial expressions that might otherwise tip you off to someone with a nefarious plan in mind.
Consider purchasing trip insurance
If you're insuring your trip because of COVID you are probably out of luck; most trip-protection policies won't refund you if you back out of an upcoming trip because you're afraid to go. But there are plenty of other reasons to insure your trip; you might get a partial refund if your policy includes trip interruption coverage and you fall ill while traveling, or have to return home earlier than expected, depending on the circumstances.

Another option is to buy a much more expensive "cancel for any reason" policy. These CFAR plans, as they're known, frequently cost 40% more than basic insurance, and the coverage often pays out only 50% to 75% of your total expenses, compared with the full cost paid by regular policies. Consumers should make sure to check the fine print for any exceptions. Websites like SquareMouth and Travelinsurance.com let you comparison shop among insurers and filter search results by specific parameters.
We hope that if you do decide to travel, you are careful on the roads, and even check road conditions right before you leave the house. Keep extra items in your car so that if something does happen on your trip, you can take care of yourself.
If you are flying, be diligent about wearing your mask, washing your hands, and keeping your distance from other people.
---