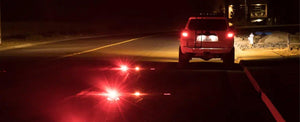 Preparedness Mistakes and How To Prevent Them
Many of us watch videos and read books about preparedness. Most of the information is insightful and useful for us. But what about inaccurate info? Or the ones that perpetuate an ideal that isn't truly helpful? In this article, we will help dispel this you discern good information from bad information.
Firsthand Knowledge
When you watch a video or read a book, it's a good start. But unless you perform a task yourself you're not really going to "get it." For example, there are books and videos about sharpening knives. But unless you have done that task firsthand and put it into action, you will not truly be able to do it. The same is true for dressing a deer, cooking over an open fire, and many other tasks.
The problem will come when you are put in that situation and it absolutely needs to be done correctly. Although you've watched a video on it, you most likely will not retain the information completely unless you have done it. Repetition is best, so doing this task more than once is better than just reading a book or watching a video of it being done.
In order to remember how to do something, you need to see it, watch it, and do it. Memory requires us to do certain things that imprint skills into our brains. Do not think that just because you've seen it done that you'll remember exactly how to do it.
Buy the book, watch the video, then do it yourself a few times just to make sure you have a handle on how it's done.
Prepare for the Most Likely Case
Most videos and books will prepare you for some "worst-case" scenario. You will learn what to do if something catastrophic happens, like China taking over the USA, or a huge EMP hits and disables all our electronics.
But what we really need to be preparing for is the "most likely" case. For instance, if you live by the ocean, you should prepare for hurricanes, tornadoes, or tidal waves. If you live in the mountains you should prepare for blizzards along with long-term power outages.
Preparing for what could happen is vital; not necessarily preparing for the worst-case scenario. Being more precise about what it is you are preparing for will help you know what you really need in order to be ready for that particular event.
Preparedness means you carry jumper cables in your truck, along with various other items like an axe, tools, and a first aid kit. Having items on hand in the event of an emergency can make an impossible situation; like a fallen tree in the road on the way home; to something more manageable. 
Linear Thinking
We've all heard this in our favorite YouTube videos and books. They say, "if you are stuck in a ditch, all you have to do is…." There is no such thing as "all you have to do is." Most of the time, situations arise and there isn't a clear answer what to do. There are variables in every emergency situation.
We get many emails about situations that people thought they were prepared for, but they weren't prepared for the variables. In many cases, the situation will provide you with more challenges than the one you had in mind. It is hard to prepare for these variables, so just keep in mind they can happen. You will need to think through what could happen if one of these variables occurs.
Bug Out Bag
Many times, you will hear people say "I could survive with what I have in my bug-out bag." This is not the case. The truth is, you will not be able to build a shelter, have a continuous fire, or have enough water in your bug-out bag for you to survive for any length of time.
You will need to find a place that has the wood you require, water to survive, and hopefully some back-up protein you can get if necessary. Sure, you will have the axe, containers, and rope; but you will not have everything you need in your bug-out bag.
Preparedness means knowing where you will go, and having a backup plan if you cannot get to the original place you intended to go to. It means that if either one of those places are not available for some reason, you have solutions ready.
Sure, bug-out bags are essential and have many important items in them, but you cannot survive on a bug out bag alone.
---
5 comments